Top posts of the decade
So, as the decade comes to a close, here's a look back at some of my top read posts of the last ten years. It's been a long decade.
1. TROTS!
On why it's Stalinists rather than Trots the Labour Party needs to worry about. From 2016, and I think it's been vindicated since then.
2. THE RCP'S LONG MARCH FROM ANTI-IMPERIALIST OUTSIDERS TO THE DOORS OF DOWNING STREET
This was in
yesterday's list
, as it was my most-read post of 2019, n how a bizarre Trotskyist sect took over the Conservative and Brexit parties.
Go here for the sequel
, with the web of thinktanks and astroturf campaigns they've incubated to drive the Brexit agenda.
3. GAZA/WARSAW GHETTO
I wrote this post in 2014, about the non-equivalence between the war in Gaza then and the Warsaw Ghetto under Nazi occupation. Thanks to
Dave Rich for his link to this
which put it in the top 3.
4.
WHAT'S WRONG WITH CHRIS WILLIAMSON?
From this year, eighteen reasons Chris Williamson is a horrible human being (and most of them have nothing to do with antisemitism).
5. SO, THE TIME HAS COME NOT TO RENEW MEMBERSHIP OF THE GREEN PARTY
A guest post by Toby Green which I published in 2011, about antisemitism in the Green Party of England and Wales. I don't fully agree with the analysis, but I think much of it is relevant to the part of the left which joined Corbyn's Labour Party after 2015.
6. ANNE MARIE WATERS: UKIP BIGOTRY COMES TO LEWISHAM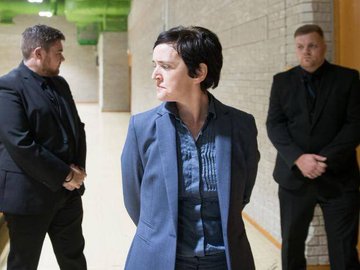 From 2015, when "counter-jihadi" demagogue Anne-Marie Waters stood for election in Lewisham East, detailing her far right politics and how UKIP played a role in bringing far right ideas into the political mainstream.
7. FREE ADVICE TO JEREMY
I wrote this in October 2016, and I think it's been pretty thoroughly vindicated by events since. If Corbyn had developed a decent strategy (signs he might in 2017 fizzled away) and a communications strategy, reined in the cranks in the party, taken antisemitism seriously, cut ties to Stop the War and other unpopular dubious causes, and otherwise taken my facetious advice, we might be somewhere different now.
8. WHY HORSESHOE THEORY IS NONSENSE
Another one from this year, on why it's important to talk about left-right overlaps, but not to frame them in terms of a horseshoe.
9. JEREMY CORBYN AND RED ACTION: SORTING TRUTH FROM SMEARS
Looking at smears on Corbyn from the Tory press about his links with the pro-IRA militant anti-fascist group Red Action, and concluding there really were none. Based on my personal experience of activist politics in the 1980s and 1990s.
10. TRIANGULATING BOBISM 1: HARRYISM AND INDECENCY
Finally, this, from right at the start of the decade, is an odd one. It's either pretentious or self-mocking, I can't tell now, and it's a little tangled and obscure from this distance, dealing with a number of minor internet spats within the left, but at the same time it starts to set out a series of core values and red lines that distinguish the political project I have tried to build through the blog. It is a kind of summary of the period that was then coming to an end, inaugurated by the Second Intifada and especially 9/11, when a large (sometimes named "regressive") part of the left became totally focused on the Middle East and embraced forms of reactionary Islamism, and a backlash to that movement began to flirt with Islamophobic bigotry. The 2011 "Arab Spring" marked the end of that moment, when the "regressive" left have
increasingly taken up up the Islamophobic themes of the war on terror
, while the shards of a decent, internationalist left have tried to keep unconditional solidarity with democrats (including religiously conservative ones) alive.